2022.02.09
Information
About Hifumi
【COVID-19】 For Your Safe and Secure Travel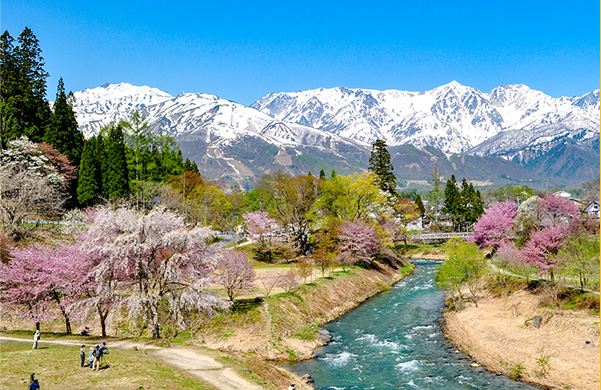 Our Efforts Against COVID-19 at Hotel Hakuba Hifumi
Thank you for your always support to Hotel Hakuba Hifumi.

Our preventive efforts against COVID-19 are as follows.  We do our best to make your stay safe & secure, hoping that you enjoy the travel without worries.

- Guest rooms are now limited to only 6 rooms which have private onsen in each room.

- In your room, you can richly enjoy the hot spring water coming directly from the sourc Hakuba Happo Onsen.  Thanks to the strong alkaline hot spring water of pH11.2, you will feel comfortable like you are wrapped in the amniotic fluid!
 
- Besides the private onsen in your room, you can also enjoy our reservable family onsen privately for 60 minutes.  The 1-hour use of the family onsen is complimentary.  There is no need to worry about bathing with other guests even at the bigger onsen other than your room.  Hot spring water of the family onsen is, as a matter of course, also coming directly from the source of Hakuba Happo Onsen.
 
- Tables are reassuringly spaced apart in our dining room.  Please enjoy your meal relaxingly without any concerns.  If necessary, as a more separated space, you can use our Irori space at the lobby. A private room is also one of the options for dining.  This might help a family with small children.  Please feel free to tell us what you need.
 
-Breakfast is served in "Bento" style, delivered to your room every morning.  Please enjoy it privately in your room without worrying about time.
 
-Ventilation/disinfecting are implemented regularly.

-Guests will spend most of their time in their own rooms due to limited access to our hotel's public space.  Each guest room comes with delicious coffees, a water dispenser, linen lounge wear (Hifumi exclusive), soft fluffy organic towels etc.  They are all complimentary.  Have a great relaxed time!
 
-Indoor slippers are renewed to leather ones.  We keep them clean, using alcohol to disinfect.
 
-Please wear masks in public space.  Also, please use alcohol-based sanitizer to wash your hands.
 
Please be noted that plastic products such as toothbrush/hair brush are not included in room amenities, as one of our de-plasticization efforts to be environmentally friendly.  You could purchase, at our front desk, an organic toothbrush which is durable enough to use after the stay.
 
We look forward to welcoming you to Hotel Hakuba Hifumi!